PetScy's Probiotic Chews have been formulated to provide a unique blend of vitamins, antioxidants & live microorganisms to help balance good gut bacteria. The powerful ingredients in these tasty bites can support your pet's digestive system, leaving them to live a comfortable, healthy, and active lifestyle.
Made with 8 strains of beneficial bacteria
Suitable for dogs 6 months+
Available on subscription for gut health support all year round
Probiotic Health Chews
"Ever since I have been using the probiotic health chews it's has helped my dog Dougie tremendously. He had a poor coat, yeast issues in his ears. Once I added the probiotic chew, his head shaking and discomfort reduce greatly. Has saved me so much in wasted vet bills." - Steven Rouger
Designed to target yeast over-production
Promotes Healthy Gut Bacteria
Supports Immune System
2. Package
Price:
Flexible subscription plan
Change, pause or skip your delivery
Easy Cancel
You can cancel your subscription anytime
Price:
You can have the same for only
___
if you subscribe. That's a saving of
___
and you can change or cancel your subscription any time! 😱😱😱
Frequently bought together
Bundle And Save
Add Multi Vitamin Chews to your order and provide key nutrients into your dog's diet that they aren't getting from food and are the key to all of the major organs including their heart, kidneys, liver, skin, fur, brain, muscles, joints, and eye health.


for
$23.98
(45% Off)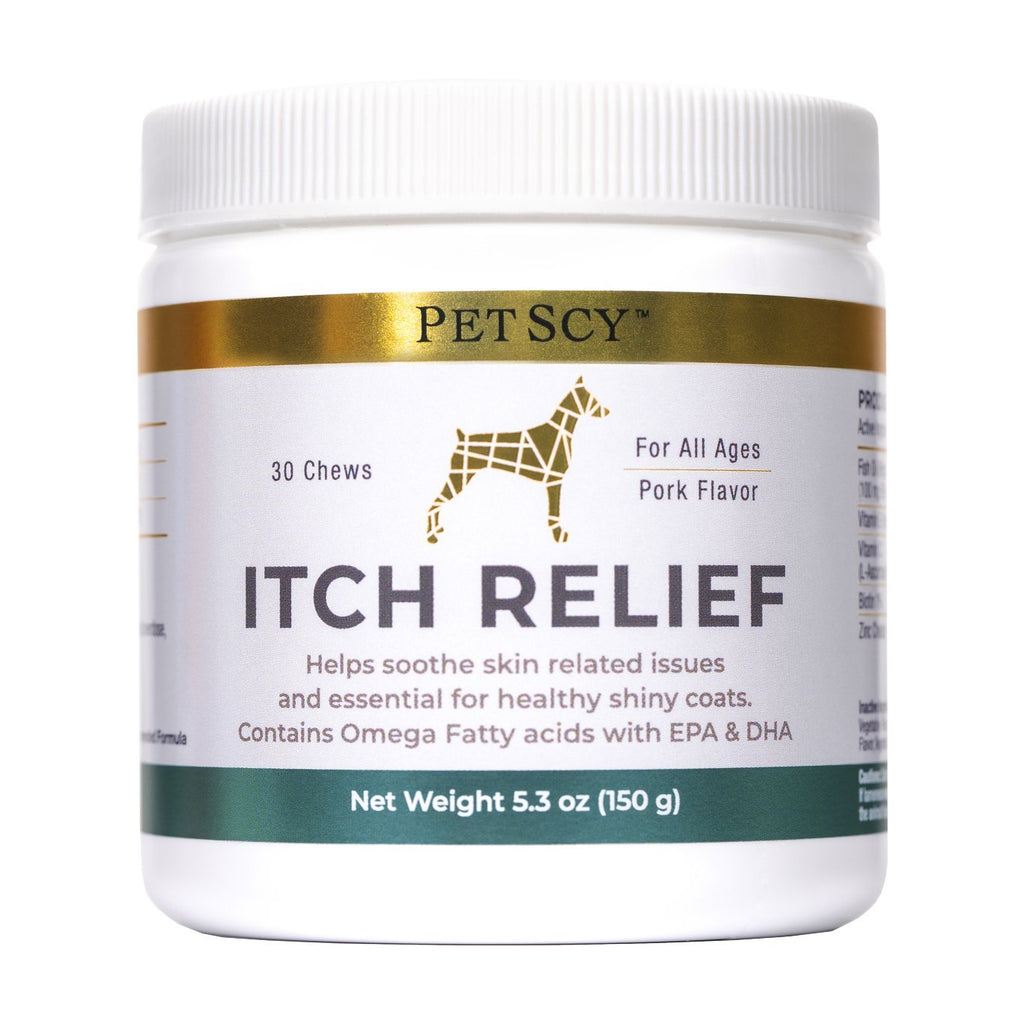 Add Itch Relief Chews to your order and improve your dogs nutrient deficiencies by restoring them to optimal levels, providing nourishment at the cellular level for healthier skin and a shiny coat.


for
$24.89
(43% Off)
Add Joint Care Chews to your order and take steps to support your dogs joint health, mobility, and overall well-being to provide them a great quality of life.


for
$24.89
(43% Off)
Add Aloe & Oatmeal Shampoo to your order and try our specially-formulated blend of anti-inflammatory oatmeal and aloe vera topical solution that eliminates dry, itchy skin.


for
$16.95
(39% Off)
Add Dental Cleanse to your order and improve your dog's overall health, and dental hygiene which can prevent the spread of serious gum disease in your dog.


for
$19.75
(55% Off)

Upgrade for faster shipping and get your order out today before everyone else.

Add expedited shipping to your order today only
for
$9.95
ADD TO CART
For Questions Call + (813) 448-5000